Introduction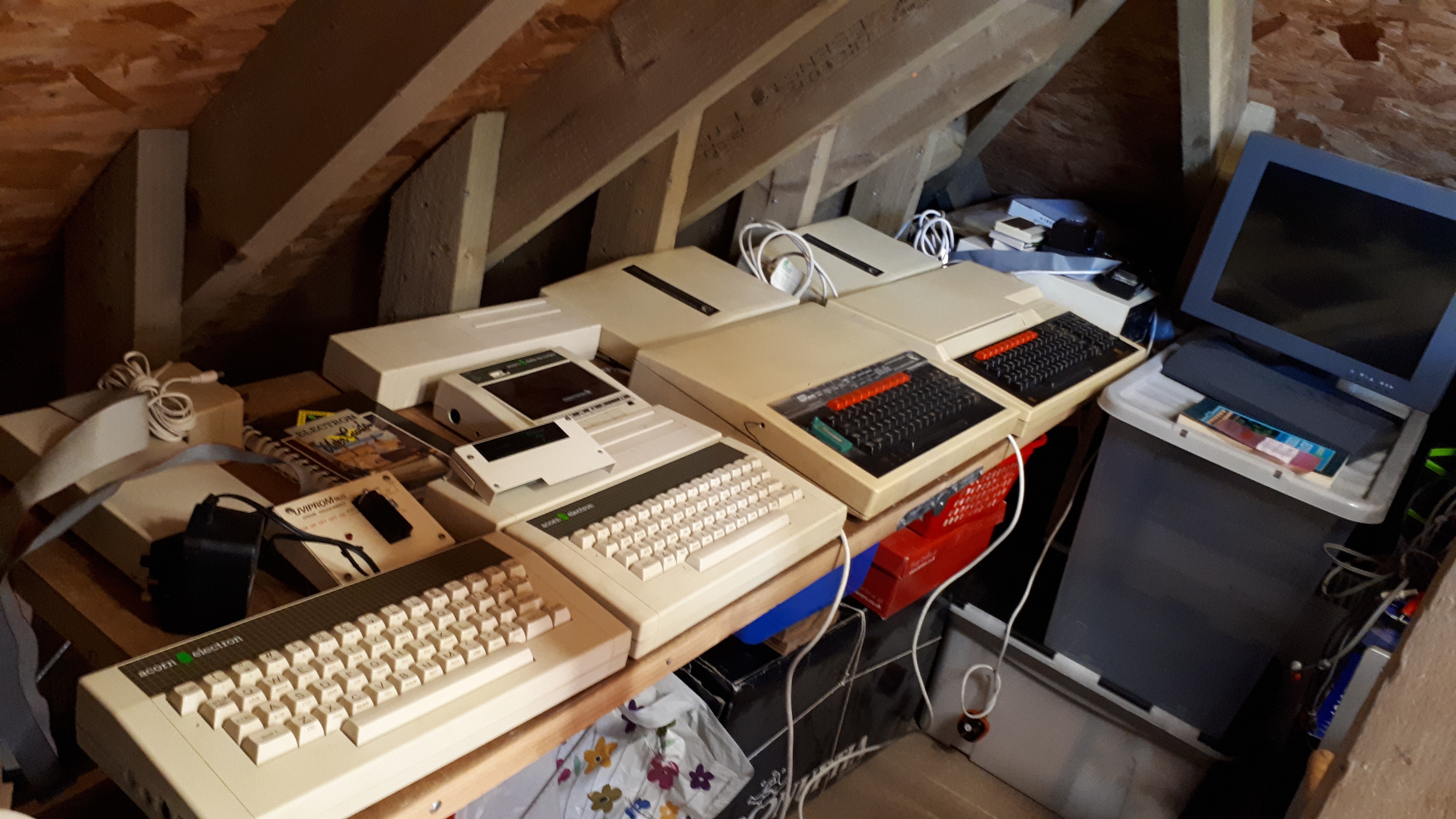 So what has gained my interest to open my museum and unpack loads of my Acorn stuff..that's that load of computers to the right.




Well..it is this: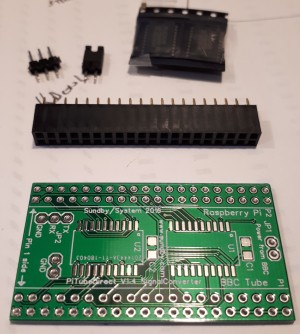 I've been looking around and found a lot of new add-ons for Acorn Computers since I packed my collection away. There's some new add-ons and some re-imagined versions of what I did years ago. I was particularly taken by the Raspberry Pi Second Processor emulator so I thought I'd buy the interface and give it a go. I chose the Sundby PiTubeDirect interface which I'll use with a Pi Zero. More to follow once I've checked the BBC B+ and Master are still working..

A week later I switched on the BBC Master for the first time in about 10 years, needless to say the batteries were exhaused and therefore the configuration lost. The batteries were dated 2001! amazingly they hadn't leaked. As it's been a while since I've used an Acorn machine I had to re-aquaint myself with the *configure command and now it's all working perfectly.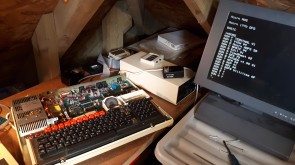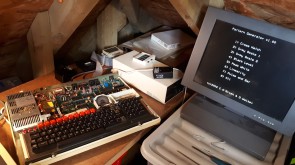 Another few days have passed before I got the chance to switch on the BBC B+. All was well for the first ten minutes then I could hear a faint buzzing sound, not long after the dreaded smoke genie appeared! I think I was quick enough to switch it off before there was a lot of damage. The smoke came from the power supply area so I disconnected the mains supply and removed the PSU and striped it down - the fault was C2 a suppression capacitor as you can see in the photos. I've ordered a replacement and we'll see what happens next..

After a quick look round the internet it seems that it's a good idea to replace the smaller 10nF capacitor of the same type at the same time. Looking at the capacitor it is showing signs of age/stress/swelling and I don't want to dismantle the supply again so I'll replace it too.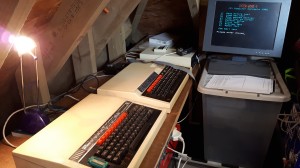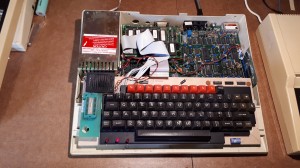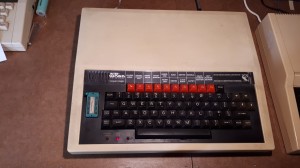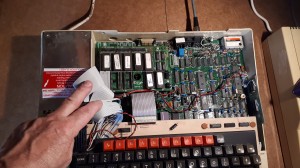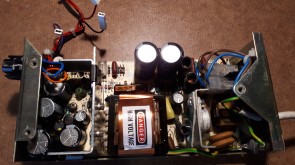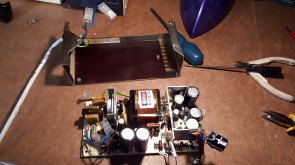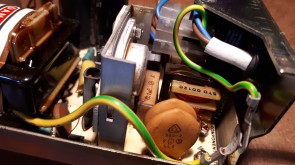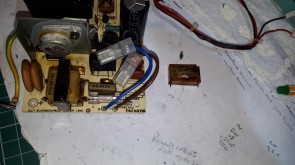 The Electrons and the Plus 1's worked ok except for the disc drive PSU.. The Electrons are issue 6 and 4 and my three Acorn Plus 1's are all issue 2's.