Introduction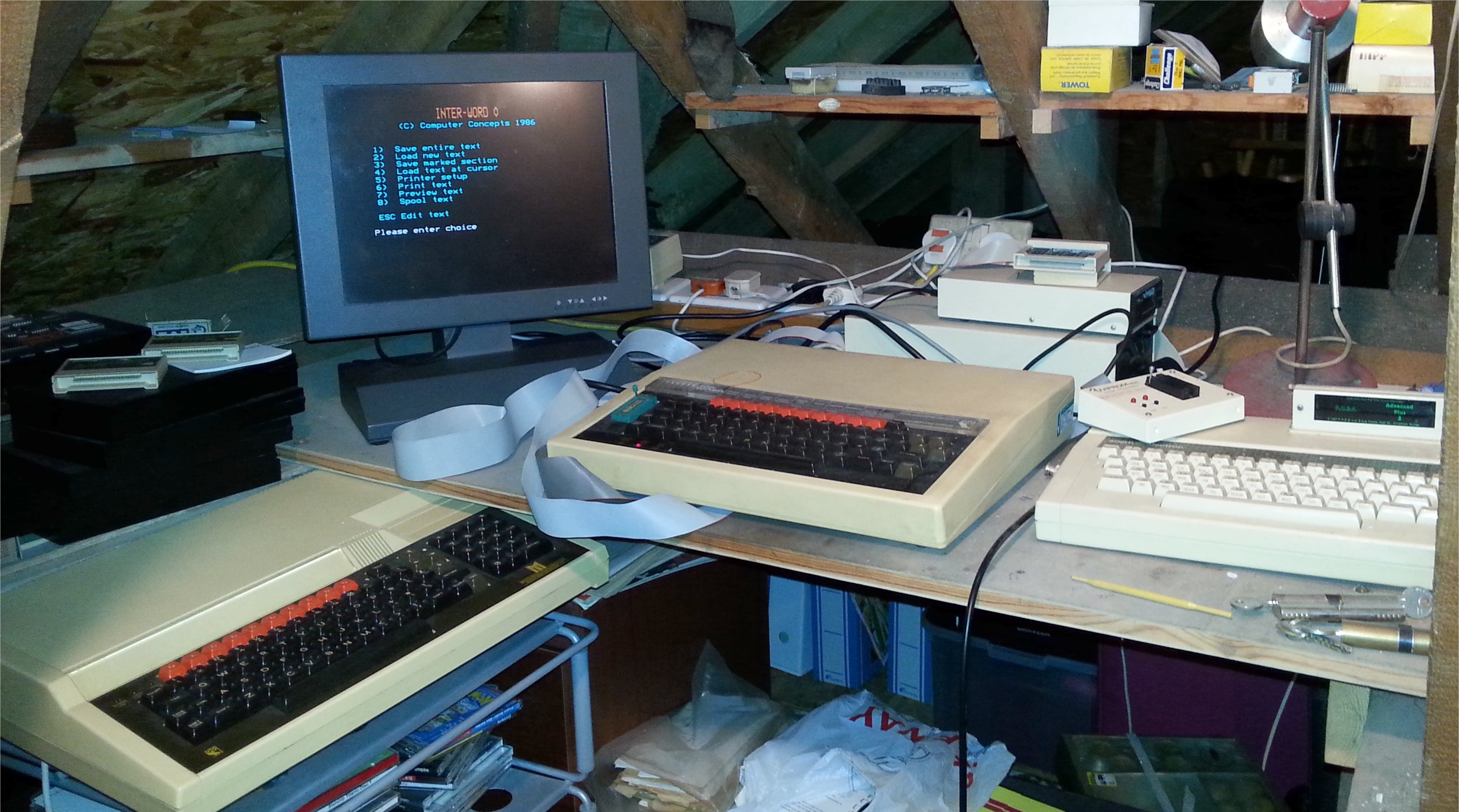 The BBC Master was purchased for several reasons, to assist with my own Hardware projects and to help produce the Electron User Groups by monthly discs. The Master had a 40Mb Hard Disc Drive and a 186 IBM PC 2nd processor with 500Kb of RAM.
The purchase of this machine allowed me to add a Hard Drive to my Electron.
At the request of a fellow Electron and Master User I designed a small ROM expansion board for the BBC Master - it basically converted the two 32K ROM sockets to four 16K sockets to allow better use of the ROM allocation.
BBC Master
IBM 2nd Processor
ROM Expansion board circuit diagram and fitting instructions
The insides: BBC Master
Still looking for a photo of the IBM 2nd Processor..
MicroMart Article:

The 31st March 1994 issue of MicroMart had an article on Classic Computers, spot lighting the BBC and Electron Computers. There are many companies and User Groups mentioned, some are still around but alas others have disappeared since publication. Here's a copy to read.