Introduction
This new project (March 2019) will bring a lot of the elements of an analogue synthesiser into the small Eurorack format. First item to build will be the rack, initially it will be two rows 4U high by 84HP wide.
Ideas for my first Modules:
A +/-12V Power Supply with distribution.
Clock/Sequencer.
Voltage Controlled Oscillator(s).
Voltage Controlled Filter(s).
Envelope Generator(s).
Noise Generator.
Voltage Controlled Amplifier.
Echo Unit.
Low Frequency Oscillator.
Sample and Hold.
Mixer - Pan to Stereo.
Midi to CV/Trigger.
and...
The Rack
Built from offcuts from the Maplin 5600 case, the angled wood suited the Modular Synthesiser perfectly. It still needs sanding and varnishing. The Rack should hold a reasonable amount of 4U modules..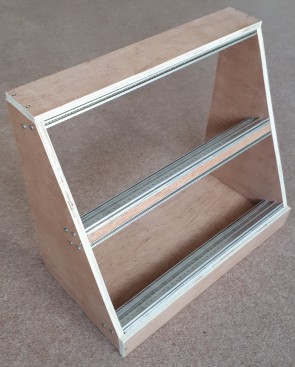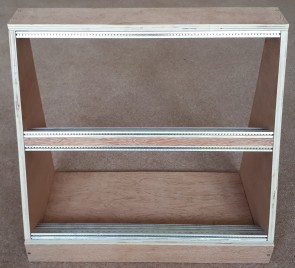 My first four boards are under way, the PSU, the VC Oscillator, the Mixer and Echo board. The PSU board and Echo Module are based on circuits from Practical Electronics and modified to suit my needs. The Mixer Module is taken from my 9+24 channel mixer and the VC Oscillator is based on the CEM3340 data sheet and again modified to suit my needs.
I have completed the design for a clock module with a 16 step sequencer using 4000 series logic. The clock has 1/2/4/8/16/32/64 outputs and the sequencer can sequence forward or reverse controlled via the panel or by either the internal clock or an external clock. The sequence can also be looped via the internal clocks or an external clock. It also has CV and Gate outputs. I'll put up more info on the sequencer when it is built and tested.
Photos of the build so far..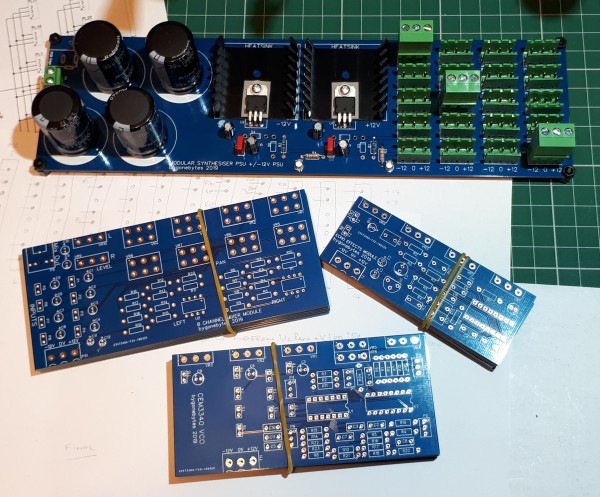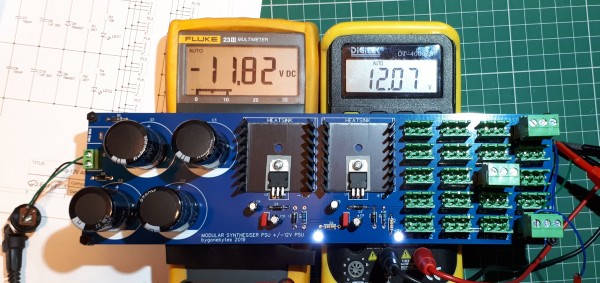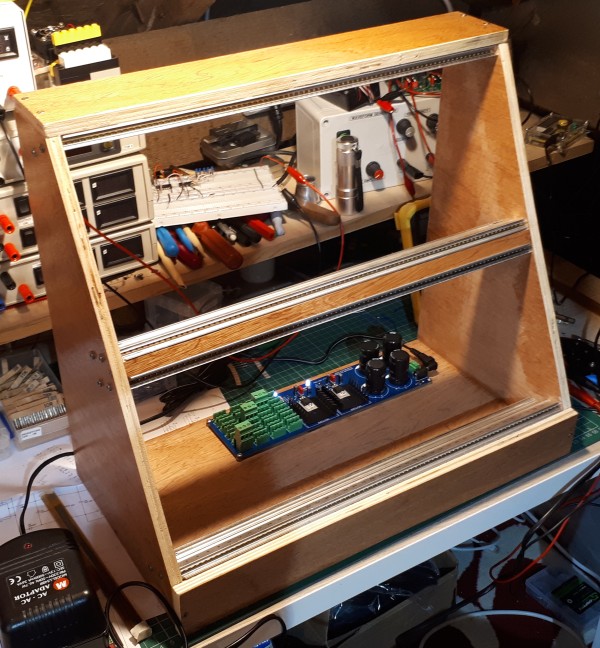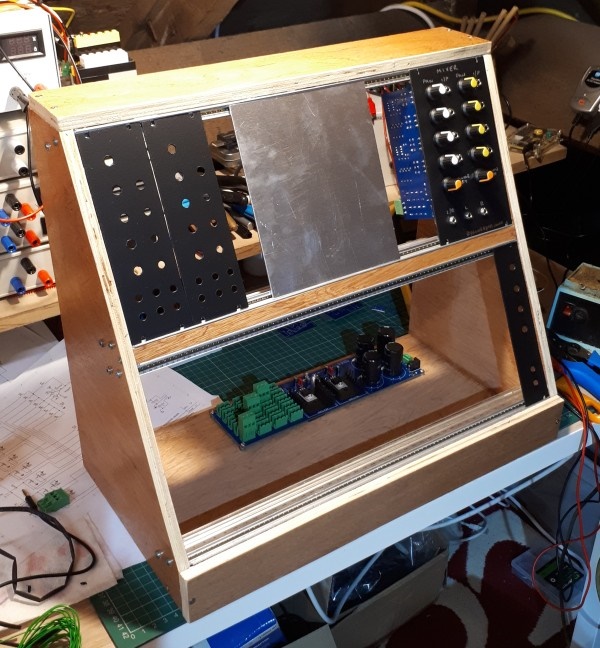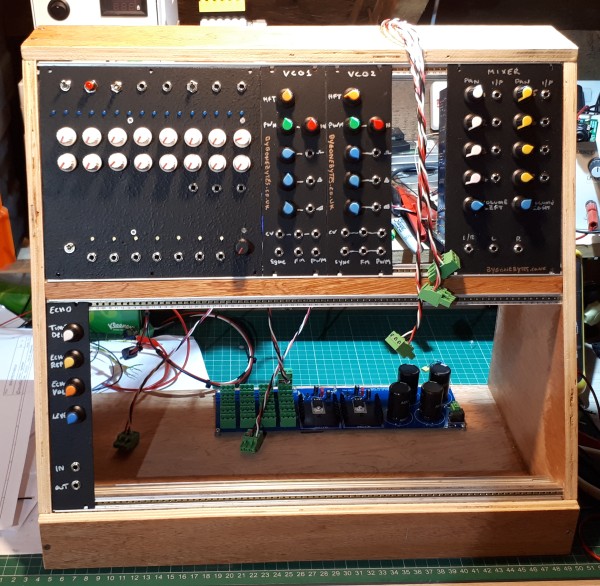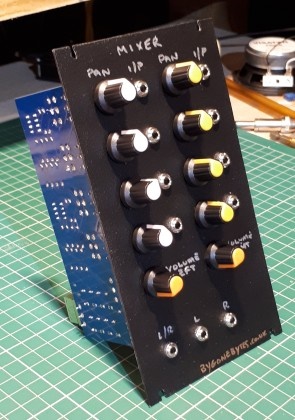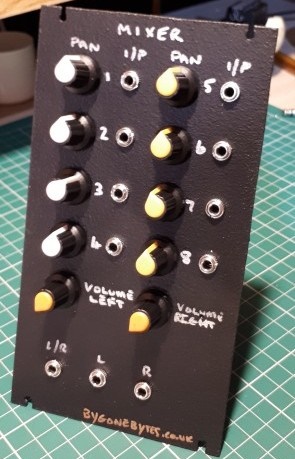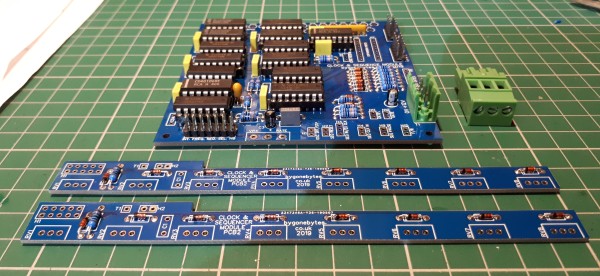 Spot the error on the board above..I found it while testing - it produced some weird effects.
Testing of the sequencer highlighted a issue that I failed to take into account with using the clock outputs to switch forward/reverse via the patch sockets - the series protection diodes! They prevent the input being pulled to ground. The simple answer will be to remove them.. the short video shows progress so far.