Workspace Teardown
This was a massive job to pack up everything into boxes. I had four work areas, the general work desk for programming etc., the Synth space, the Soldering area and lastly the Acorn Computer space.
Three weeks of clearing, boxing and dumping old kit..I uncovered many gadgets that had been packed and stored but ultimately had to be discarded. I photographed most of it before off loading but that will make up another web page.
Here each area is being slowly tidied up until revealing a completely clear space.
General work space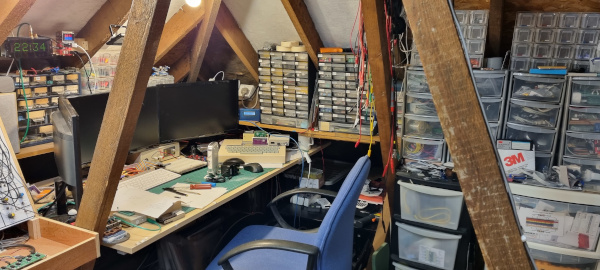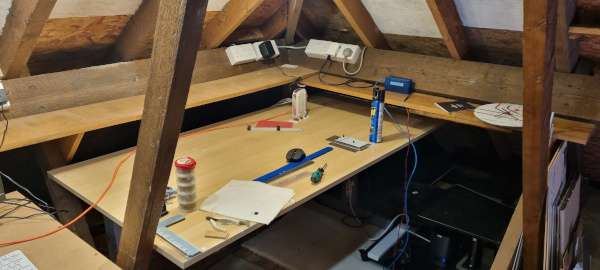 Synth space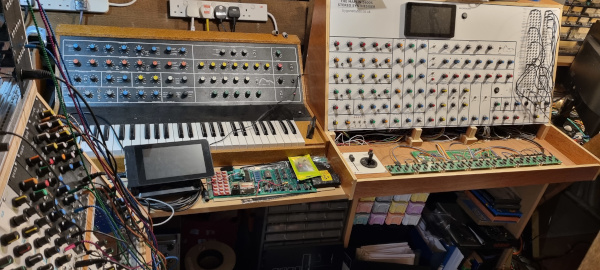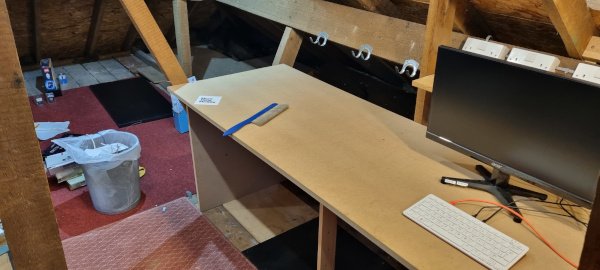 Solder & Hardware space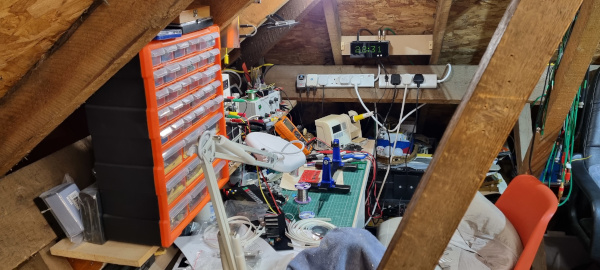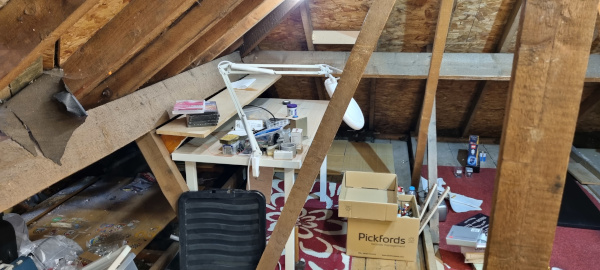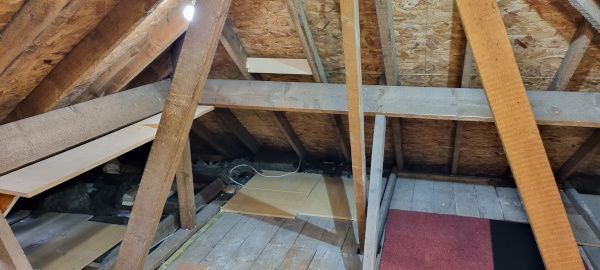 Acorn space