Maplin 600 Note Sequencer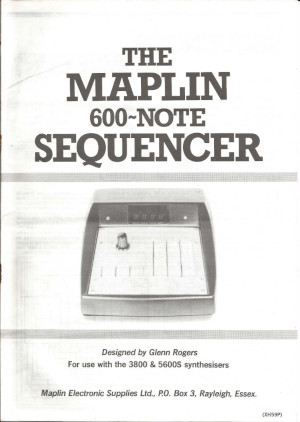 The Maplin 600 Note Sequencer was designed to compliment the Maplin 3800 and 5600 synthesisers and back in the early 1980's it was a kit I would liked to have built but it was far too expensive. At a cost of £125 I decided to build my own sequencer as documented on the Maplin 3800 page, however, I did buy the constructional details leaflet with the possible aim of building it some time in the future.
Unfortunately I didn't take into account the firmware required for the sequencer so it turned out to be an impossible project, now 40 years on and contacted by a kind enthusiast who sent me the binary file it opens the way to building this project..so if anyone wishes to have a go here are the details and the binary file. (click on the leaflet to the left to download the contructional details.)

The firmware binary file.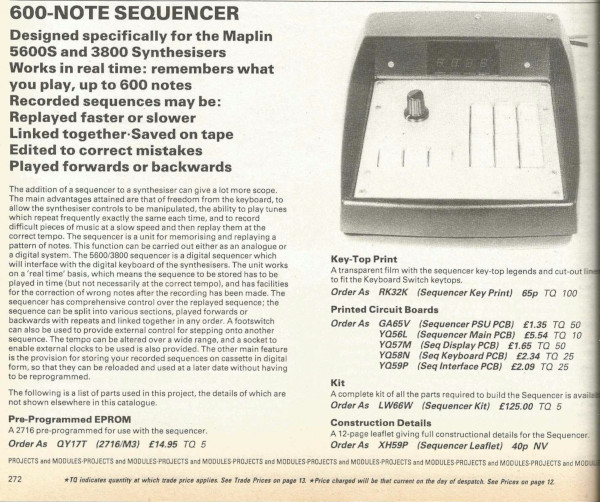 1984 Maplin catalogue entry.