Signal Box Clocks - Paisley - 1986 & Motherwell - 1994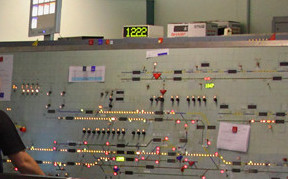 Our uProcessor Train Describer Display Modules were used as Clocks for Paisley & Motherwell PSB's.
We did this by converting one module to a Master clock by adding a small daughter board with our clock program installed.
A transmitter circuit on the daughter board sent the time to all other clocks which were standard TD modules. Both Master & Slave modules had new larger 2" displays fitted.
Motherwell Panel with the clock siting on top.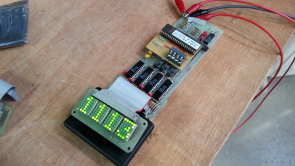 I recently built a Master clock without the Tx circuit.