Electronic Emergency Block Bells
Yoker - 1990, Greenhill - 1992, Motherwell,
Glasgow Central and Edinburgh Waverley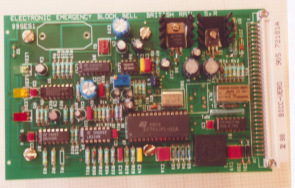 Yoker being a prestigious project with the introduction of IECC/SSI to the ScR it was felt that using a relay based Emergency Block Bell didn't really fit with the ethos of the project so the Electronic Section was asked to come up with something that did.
Like always we try to re-use designs or part of to save time, this was no exception, our modem design was partly used here with a new audio section designed round a voltage controlled amplifier (ADSR) and an oscillator.
The Yoker bell system required six 'bell' sounds to differentiate between the different fringe boxes and was achieved simply by selecting different frequencies on the oscillator. Of course it didn't sound like a bell it was more of a ping but was suffiecient for the job.
Sound sampling was in its infancy and was far too expensive to use at this time.
For Yoker a 19" rack holding six bell cards was built to fit in the IECC Panel and six stand alone units for the fringe boxes. Battery backed power supplies were also provided at the fringe boxes.
Further systems were installed over the next decade or so with Motherwell, Glasgow, Edinburgh, Greenhill and Stirling SB's all getting having them installed.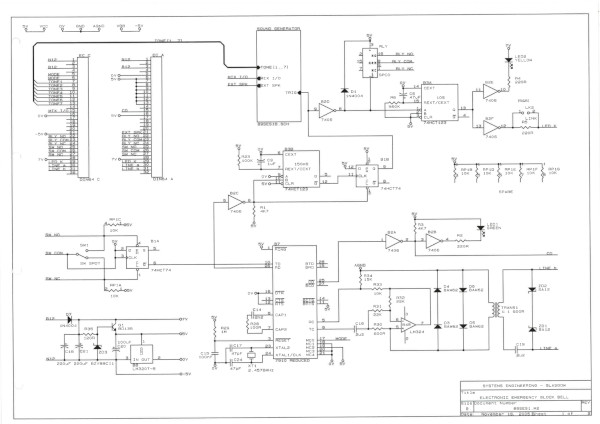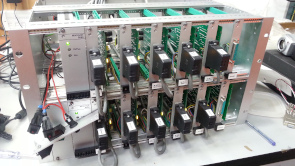 Electronic Emergency Block Bell Circuit Diagram and the Edinburgh Bell Rack after recovery.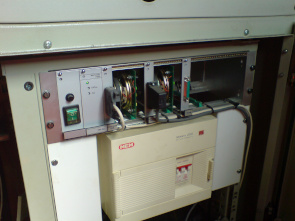 Longgannet Electronic Emergency Block Bell with Battery Backup and the Greenhill Bells.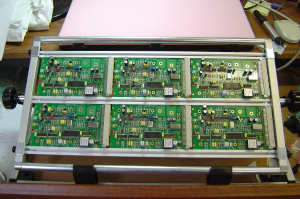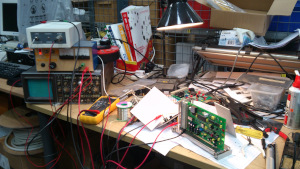 Bells in the making and two generations of bell being tested together.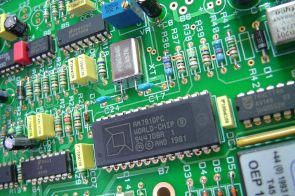 Close up of Block Bell Card.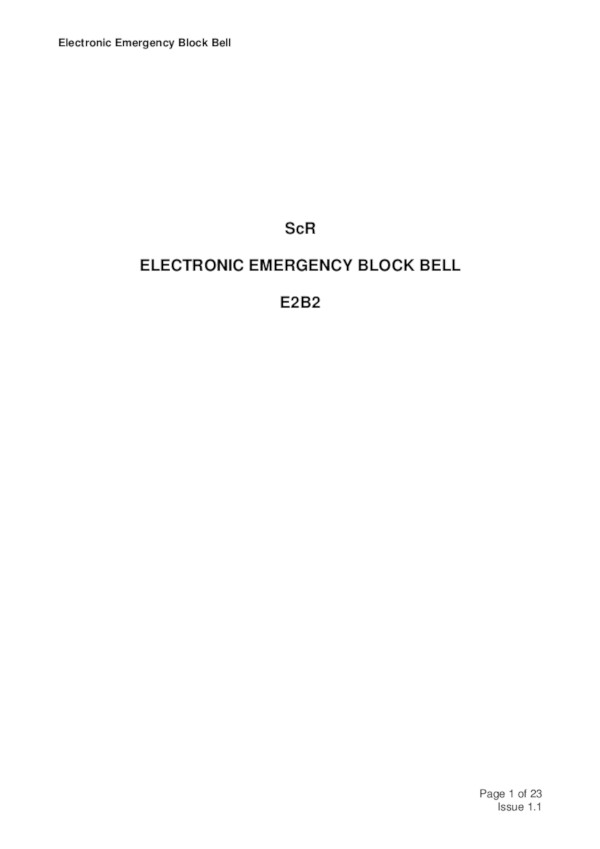 Electronic Emergency Block Bell Manual.