Systems Engineering Section Indication and Control Panels
From 2000 we manufactured a range of Block Shelf Indicators, Indication and Control Panels some of which are shown below. At the end of the page is some 'behind the scenes' photos of Annat CCTV Control Panel, Dunfries Panel and Carmuirs East Indication Panel under construction.
Re-housing the Electronic Emergency Block Bell - Stirling/Alloa Line re-opening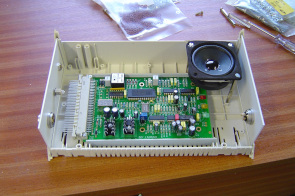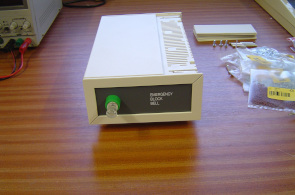 2007 - The Block Bells got a bit of a makeover.
Block Shelf Indicators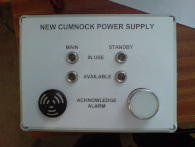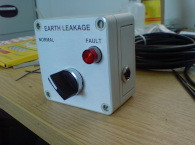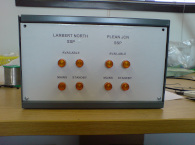 Through out the years we built a wide variety of Block Shelf Indicators, here a just a few.
AHBC Level Crossing Relay Unit & Indication Unit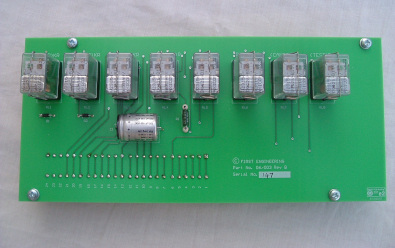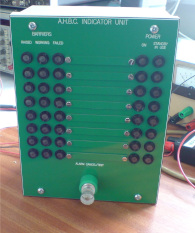 2006 - The Level Crossing Typical Circuits (X08320) also received one of our a makeovers.
PTI/Radio Module for Nexus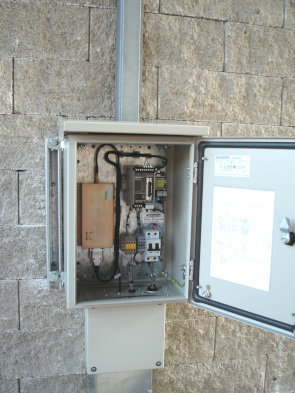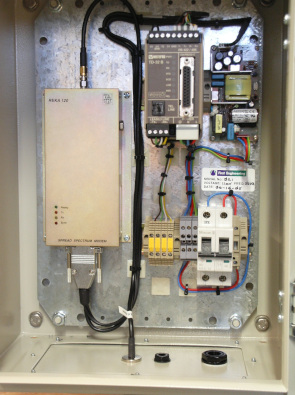 2008 - Provision of a PTI Radio Modem for the Opening of Simonside Station.
MS146 TDM - Mounted in WESTPAC Units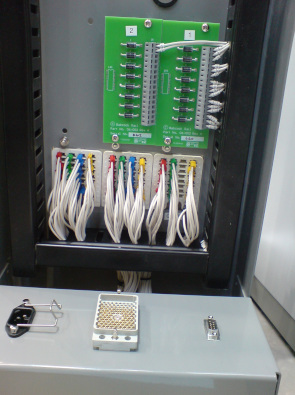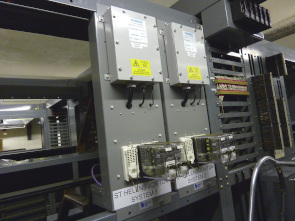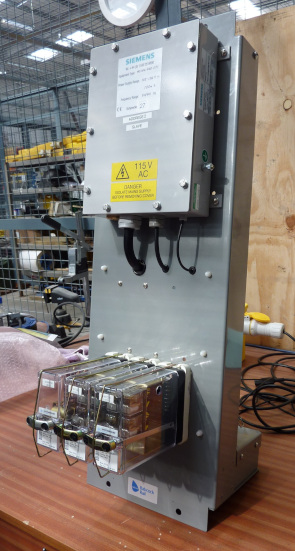 2010 - Manufacture of WESTPAC units to accomodate the Siemens MS146 TDM.
Stainless Steel TrainStop Case - Nexus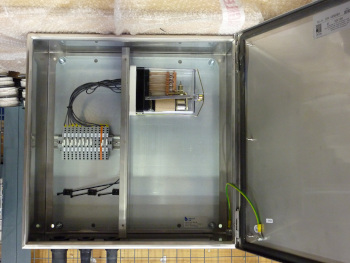 Stainless Power Ground Frame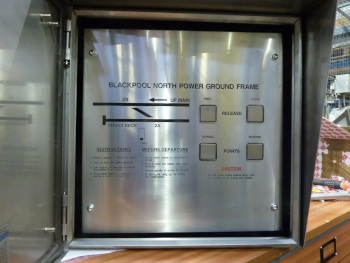 Control & Indication Panels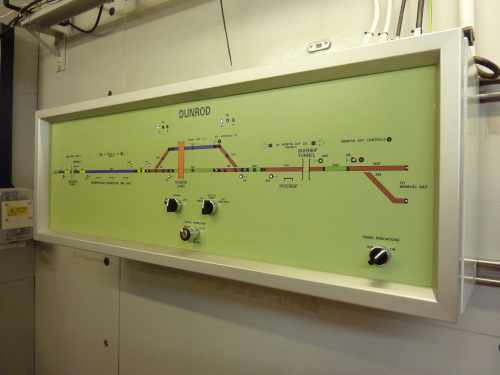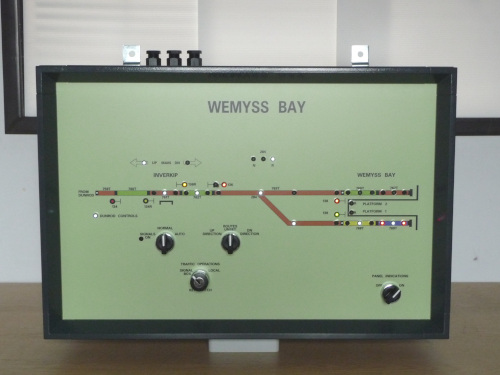 2010 - New Panels for Dunrod and Wemyss Bay RR's.
Ground Frame Indication Panel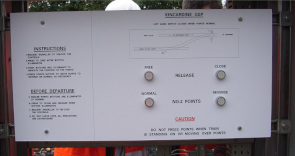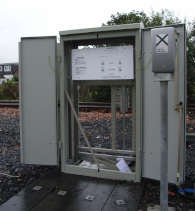 Signal Box Illuminated Diagrams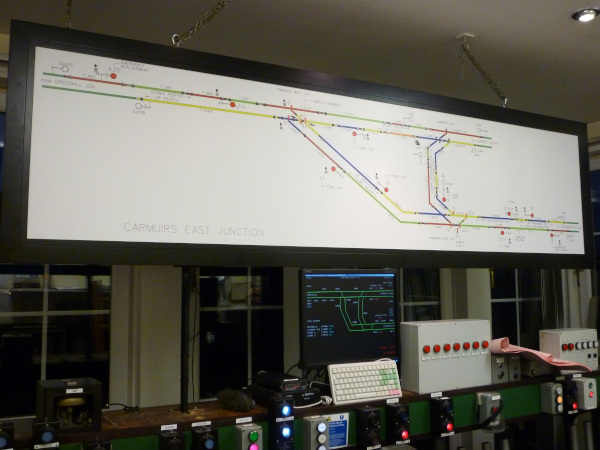 2011 - Carmuirs East Junction Signal Box Diagram.
Axle Counter Restoration Panels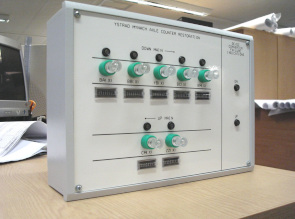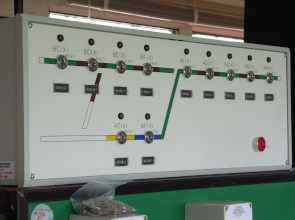 2006 - Ystrad Mynach Axle Counter Restoration Panel.
Filament Failure Panel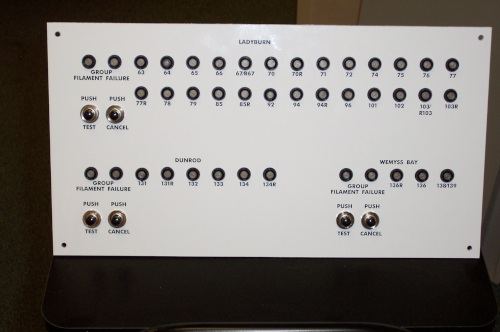 Signalling Control Panels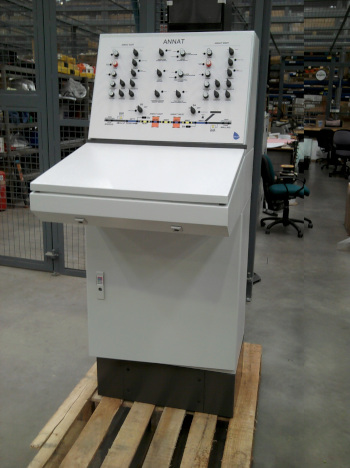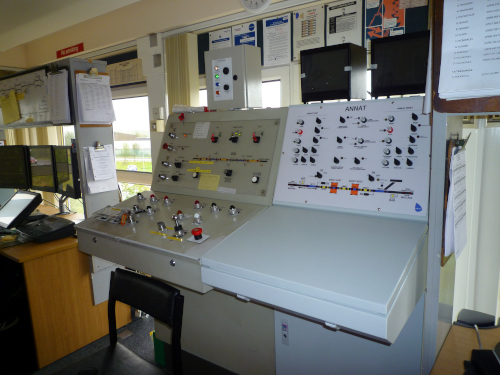 2011 - Annat CCTV Control Panel.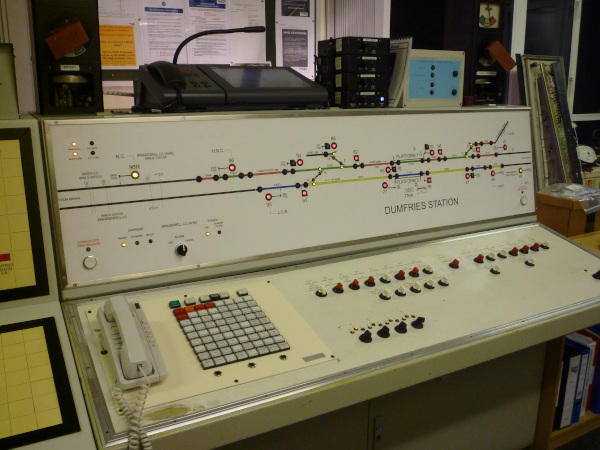 2013 Dunfries Station (replacement Diagram Panel).
AHBC Level Crossing Indication Panel

Yoker IECC.
Behind the Scenes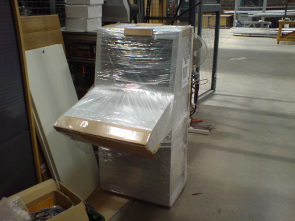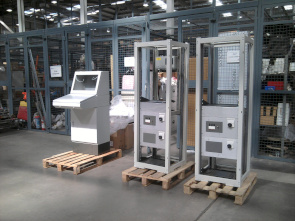 The Rittal Console arriving and unpacking.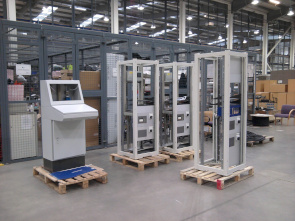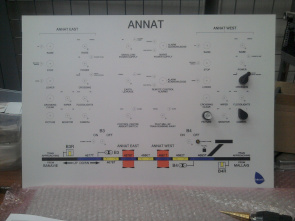 Starting to build the terminations into the top of the console and the faceplate arriving from the printers.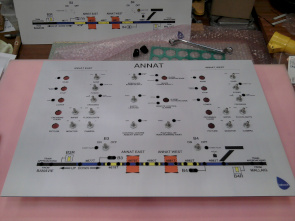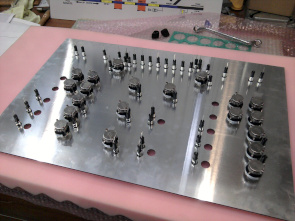 The faceplate drilled and the LED's buttons and switched mounted.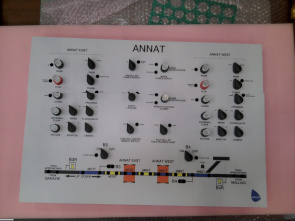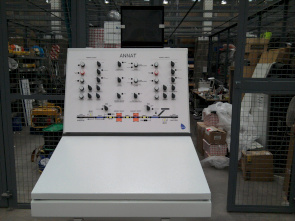 The faceplate ready fo mounting in the console.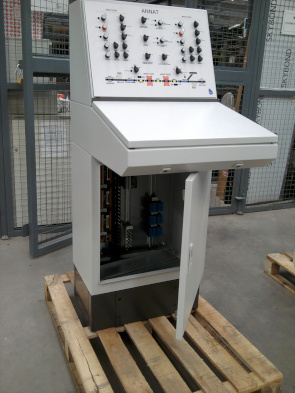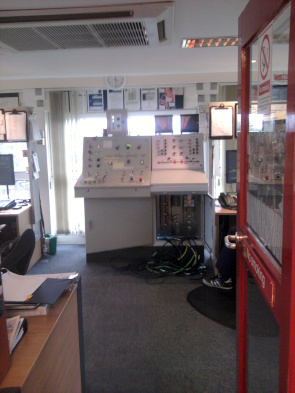 Terminations all in place and the console being installed on site.
Dunfries Station Control Panel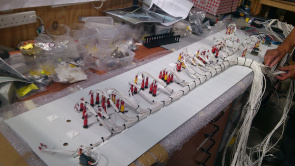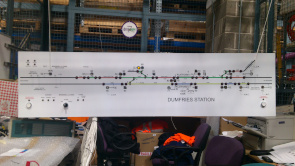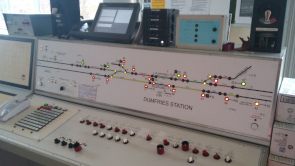 Dunfries Panel being wired and tested.
Carmuir East Indication Panel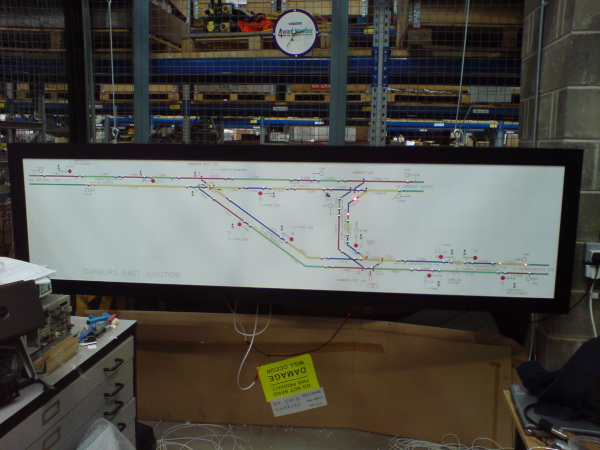 Carmuirs East Indication Panel under test.